Top zlaté a strieborné investičné zliatky a mince za výborne ceny s fyzickým dodaním klientovi
TIP: Ziskejte bonus 5.000 Kc do online casina Tipsport Vegas ›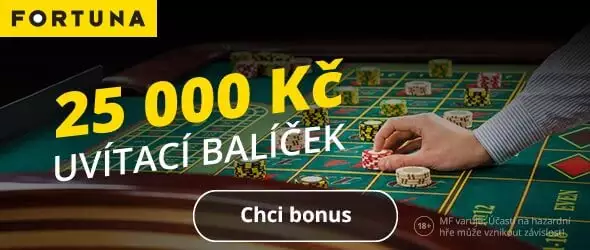 Našli ste pravidlá porušujúci príspevok alebo nefunkčný odkaz? Nahláste ho tlačidlom:
Autor
Správa

Blitz1988
Profesionál



Založený: 31 máj 2017
Príspevky: 1150
Poďakovaní 4 v 4 Príspevkoch



Zaslal: So august 12, 2017 5:12 pm

Predmet: Mick Herron - Jackson Lamb Thrillers

Mick Herron - Jackson Lamb Thrillers



English | Mystery/Thriller | Series: (Jackson Lamb #1~#4) | 5.55 MB

Slow Horses (Jackson Lamb #1)

Slough House is a dumping ground for British intelligence agents who've screwed up a case in any number of ways—by leaving a secret file on a train or blowing a surveillance. River Cartwright, one such "slow horse," is bitter about his failure and about his tedious assignment transcribing cell phone conversations.

When a young man is abducted and his kidnappers threaten to broadcast his beheading live on the Internet, River sees an opportunity to redeem himself.

Is the victim who he first appears to be? And what's the kidnappers' connection with a disgraced journalist? As the clock ticks on the execution, River finds that everyone has his own agenda.

Dead Lions (Jackson Lamb #2)

London's Slough House is where the washed-up MI5 spies go to while away what's left of their failed careers. The "slow horses," as they're called, have all disgraced themselves in some way to get relegated here. Maybe they messed up an op badly and can't be trusted anymore. Maybe they got in the way of an ambitious colleague and had the rug yanked out from under them. Maybe they just got too dependent on the bottle—not unusual in this line of work. One thing they all have in common, though, is they all want to be back in the action. And most of them would do anything to get there¦even if it means having to collaborate with one another.

Now the slow horses have a chance at redemption. An old Cold War-era spy is found dead on a bus outside Oxford, far from his usual haunts. The despicable, irascible Jackson Lamb is convinced Dickie Bow was murdered. As the agents dig into their fallen comrade's circumstances, they uncover a shadowy tangle of ancient Cold War secrets that seem to lead back to a man named Alexander Popov, who is either a Soviet bogeyman or the most dangerous man in the world. How many more people will have to die to keep those secrets buried?

The List: A Novella (Jackson Lamb #2.5)

Dieter Hess, an aged spy, is dead, and John Bachelor, his MI5 handler, is in deep, deep trouble. Death has revealed that the deceased had been keeping a secret second bank account—and there's only ever one reason a spy has a secret second bank account. The question of whether he was a double agent must be resolved, and its answer may undo an entire career's worth of spy secrets.

Real Tigers (Jackson Lamb #3)

Catherine Standish knows that chance encounters never happen to spooks.

She's worked in the Intelligence Service long enough to understand treachery, double-dealing and stabbing in the back.

What she doesn't know is why anyone would target her: a recovering drunk pushing paper with the other lost causes in Jackson Lamb's kingdom of exiles at Slough House.

Whoever it is holding her hostage, it can't be personal. It must be about Slough House. Most likely, it is about Jackson Lamb.

And say what you like about Lamb, he'll never leave a joe in the lurch.

He might even be someone you could trust with your life . . .

Spook Street (Jackson Lamb #4)

Never outlive your ability to survive a fight.

Twenty years retired, David Cartwright can still spot when the stoats are on his trail.

Radioactive secrets and unfinished business go with the territory on Spook Street: he's always known there would be an accounting. And he's not as defenceless as they might think.

Jackson Lamb worked with Cartwright back in the day. He knows better than most that this is no vulnerable old man. 'Nasty old spook with blood on his hands' would be a more accurate description.

'The old bastard' has raised his grandson with a head full of guts and glory. But far from joining the myths and legends of Spook Street, River Cartwright is consigned to Lamb's team of pen-pushing no-hopers at Slough House.

So it's Lamb they call to identify the body when Cartwright's panic button raises the alarm at Service HQ.

And Lamb who will do whatever he thinks necessary, to protect an agent in peril . .


Šperky, hodinky, kabelky, peňaženky, šatky a iné doplnky.



Nemôžete pridávať nové témy do tejto sekcie.
Nemôžete odpovedať na témy v tejto sekcii.
Nemôžete upravovať svoje príspevky v tejto sekcii.
Nemôžete mazať svoje príspevky v tejto sekcii.
Nemôžete hlasovať v tomto fóre.

Upozornenie: Tato stránka služi výhradne ako diskúsne fórum prinášajúce množstvo informácií, rád, recenzií a návodov a je vám umožnené použivať ju len pre tento účel! Nevyúživajte túto stránku k uverejňovaniu akéhokolvek materiálu ku ktorému nemáte legálne opravnenie, alebo nie ste jeho vlastníkom. Prevádzkovatel tejto stránky odmieta akúkolvek zodpovednosť za vami uverejnené odkazy alebo materiál v rozpore so zákonom! Akékolvek šírenie autorsky chránených diel bez súhlasu autora je trestné! V prípade najdenia nelegálneho obsahu nás prosím okamžite kontaktujte.
Odkazy: Internet, Vyšívané osušky, Vtipné tričká, Vtipné darčeky, Upload obrázkov
[ Doba načítania stránky: 0.1 sekúnd ] :: [ 13 dotazov ]
Powered by php.B.B. © php.B.B. Group ©
Best4you.sk 2007-2018